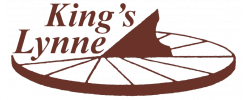 Your Review
Submit a Review

Resident Reviews
|Recommended: YesProperty is very well maintained, clean, affordable and they are remodeling units Kelly at the office is awesome and super helpful. The property is well maintained and safe
|Recommended: YesUnbelievable apartment community, so clean and beautiful flowers, many amenities, friendly management, property manager Susan helped me so much you know guys need it...kind extremely helpful, I highly recommend King's Lynne community.
|Recommended: YesKing's Lynne is great because of their staff They were super welcoming when I was even looking at their apartments, especially Kelly She helped us so much during the entire process and two weeks in they have made our transition from NYC super easy This is one of the best places I've lived in. Highly recommend this place
|Recommended: YesMy family and I transitioned from owning our own home to renting a townhouse with kings lynne. Kelly was absolutely amazing and everything has went smoothly.
|Recommended: YesIt's been an overall good experience living in kings lynne so far. The property is safe and secure, the buildings are clean and mostly quiet. Staff are efficient and responsive in all departments. I guess the only things I would like to change are the gym hours 18 Should have 24 hour gym access . Most of us work full schedules and have children, making it impossible to get over to the gym before it closes which is aggravating because we're paying for an amenity that we can't really enjoy using. The only other thing that I have a small pet peeve about is occasionally when maintenance comes into the apartment for a work order and I'm not home, they sometimes forget to leave a slip on the door in the apartment saying that they were inside of the apartment completing the requested work order. This bothers me, because I should be 100 aware of who is entering my apartment at all times, especially when I am not home.
|Recommended: YesHad me at Welcome to King's Lynne — From the initial inquiry about available apartments, The Leasing agent was very welcoming and upbeat to the day she finally gave me the apartment keys. She even used her own money to get my initial laundry card. I've payed her back. For the curious. The front office staff followed up where Leasing Agent left off in being helpful on any administrative concerns I had. During the first month I had two maintenance concerns and both were resolved within 24 hours, property is always well maintained. Neighbors have been pleasant and welcoming also. Minor issue with apartment noise, can be louder than expected but still overall good
|Recommended: YesPure bliss — Kings lynne is absolutely phenomenal. Coming from owning my own house to renting with them was a breeze. Kelly made the process flawless. The townhouse was updated with new floors and countertops,the staff is friendly and it's so quiet you would never know you have neighbors
|Recommended: YesBest place to live — Living here in kings lynne has been the best experience, Everyone here is incredible and very helpful.
|Recommended: YesI LOVE THE SPACE — From the moment I stepped in The Management office I was greeted with a bright smile As I walk down the halls of my apartment, I continued to get the same respectful energy from other tenants. It's a really laid back environment Also I love the fact that management is on call for emergencies and happen to come REALLY FAST
|Recommended: YesBest place I ever lived — At 65 years young, I have to say Kings Lynne is the best place I ever lived. I lived there 22 years with no complaints. Sad I had to leave, because I married the love of my life and had to move to NH. Residence, staff, maintenance never skipped a beat. I miss you all.
|Recommended: YesThe best place to live — I cant say enough about Kings Lynne . This has always been the place I wanted to raise my kids. Its close to all schools and the staff from maintenance to Susan the property manger have been so prompt to all my needs . Kelly the leasing coordinator was so professional and on point in helping me get the apartment of my dreams . Thank you Kelly . Without her help I wouldn't be here today . If you are looking for an amazing ,clean,safe place that you can call home .Look no more .Thank you Kings Lynne .
|Recommended: YesI should have took it then — King Lynn would have been the better choice I chose Harbor Point back in the day because it was close to everything in the city Now I will apply to King Lynn
|Recommended: YesBest place to live in Lynn — I used to live there like a 3 years ago and I am about to reply because I loved everything about the apartments and the community.